Welcome to Insignia Label Solutions Ltd, the only company you need to contact for all your plain
and printed self-adhesive label requirements.
Trade Partnerships
At Insignia Labels we work extremely hard to support and develop our trade customer base.

Unlike many printers, who don't really have the equipment to supply very small quantities of labels to their customers, we specialise in supplying these small jobs allowing you to keep your customer happy and make a margin on the job. We work extensively with label printers, design agencies, general printers, print brokers and print management companies to provide them with solutions for the jobs they need to outsource.

Many label printers will only supply end-users and perhaps resent the reduced margins and more demanding nature of a trade customer, but we actively pursue these relationships. We genuinely believe a true trade arrangement is mutually beneficial.
What do we get?
» Increased exposure to a wide range of industries
» Press ready artwork and an understanding of our printing process
» Engagement with the trade and the opportunity to talk to other print professionals.
What do you get?
» Better Prices
» Prioritised Lead Times
» A reliable trade partner who will give you a consistent and reliable service
Whatever your involvement in the label industry, be it as a broker or print management company, a commercial printer who already dabbles in labels or is looking to actively engage this market, a label printer who has to turn short run work away or who already outsources their digital work, then Insignia Labels can help you so please do contact us.

We supply each job as a standalone project so there are no contracts or tie in periods. You just get superior pricing and service.


Customer Feedback
I am a graphic designer and have been using Insignia for my printing needs. I am extremely pleased with the level of professionalism and customer service they provide. They always manage to provide me with exceptional printing and never fail to meet my sometimes extremely tight deadlines. Insignia are my choice for printing and I highly recommend them to my colleagues."
Stacey Holdcroft / Graphic Designer
Read More »
Environmental policy
Insignia Label Solutions Ltd accepts responsibility
for the harmful effects its operations have on
both the local and global environment and is
committed to reducing them.
Contact Us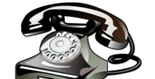 And get a free quote today »