Welcome to Insignia Label Solutions Ltd, the only company you need to contact for all your plain
and printed self-adhesive label requirements.
Swing Tickets
Insignia Labels are a leading supplier of high quality synthetic, paper, plain and printed swing tickets in every shape and size for a myriad of applications, encompassing a multitude of printing, finishing and stringing options.
Specialists in Swing Tickets
We produce swing tickets using a variety of different materials, dependent upon the application and the "look" the customer wants for the swing ticket. We can print swing tickets in as many colours, to any shape and any quantity above 1000 that you require.
We also have 10 standard cutters available to die cut plain swing tickets with or without strings to your requirement. If you are happy to have a square cut ticket we can make to any size you require. Square cut tickets are also less expensive than rounded or custom shaped tickets. As we manufacture all our own swing tickets we can put what ever colour cotton on what ever colour ticket you choose.
Whatever your requirement for swing tickets in any size, shape or colour, we can help so please give us a call. Each swing ticket can be customised to include any logo or image, any text, variable data, barcode or other information. so whatever type of swing ticket you are looking for; Insignia Labels have the answer.
Supplier of Swing Tickets
Insignia Labels strive to offer flexible supply options for your swing tickets, using the latest manufacturing equipment. This allows us to receive artwork by email before printing either flexographically or lithographically the selected material prior to high speed washer, brass eyelet and string application on our fully automatic, state of the art swing ticket manufacturing equipment.
With our specialist knowledge, we can provide the customer with a complete service from design to final product, at highly competitive prices.
Additional Information on Swing Tickets
If you would like further information on swing tickets, then please contact us now for free swing ticket samples or a free quotation.
Customer Feedback
I am a graphic designer and have been using Insignia for my printing needs. I am extremely pleased with the level of professionalism and customer service they provide. They always manage to provide me with exceptional printing and never fail to meet my sometimes extremely tight deadlines. Insignia are my choice for printing and I highly recommend them to my colleagues."
Stacey Holdcroft / Graphic Designer
Read More »
Environmental policy
Insignia Label Solutions Ltd accepts responsibility
for the harmful effects its operations have on
both the local and global environment and is
committed to reducing them.
Contact Us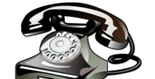 And get a free quote today »