Welcome to Insignia Label Solutions Ltd, the only company you need to contact for all your plain
and printed self-adhesive label requirements.
QR Coded Labels
Insignia Labels are increasingly being asked by manufacturers to incorporate QR Codes onto their labels to provide a direct link to either their own main websites or specialist promotional microsites they have set up. Many people in the marketing industry expect these codes to replace many of the more traditional on-pack promotions as consumers become more technologically competent and sophisticated.
Specialists in QR Coded Labels
A QR code (Quick Response) is a specific two-dimensional barcode, which is readable by dedicated QR barcode readers and camera phones. The code consists of black modules arranged in a square data rich barcode and the information encoded can be text, URL or other data.
Users with a smart phone equipped with the correct reader application can scan the image of the QR code to display text, contact information, connect to a wireless network, or open a web page in the phone's browser. Indeed, Tesco have taken the technology to create a "QR code shopping experience" in the subway stations in the South Korean capital, where all commuter-shoppers have to do is view the photos of products in the virtual store, scan a product's QR code with their mobile device to add it to their virtual shopping cart, and get it delivered to their physical address.
Retailers have also recognised that these QR Codes are a brilliant idea for spontaneous shopping and have started to use this technology to allow consumers to scan labels on their products– a good use of their precious time while you're doing other activities even if they hadn't planned to do any shopping.
If you have a requirement for these types of labels, we specialise in providing high quality, cost effective QR Coded labels in small to large sized runs.
Supplier of QR Coded Labels
Insignia Labels strive to offer the most flexible printing options for your QR Coded labels, using the latest printing processes. Our label printing presses are ideally suited for the manufacture of small to large sized runs of QR Coded labels which are supplied on rolls, which enables us serve this market to such a high standard.
With our extensive QR Coded label printing experience, Insignia Labels can provide a solution for all your QR Coded label requirements.
Additional Information on QR Coded Labels
If you would like further information on QR Coded labels, then please contact us now for free QR Coded label samples or a free quotation.

To generate your own QR code please follow the link below:
Customer Feedback
I am a graphic designer and have been using Insignia for my printing needs. I am extremely pleased with the level of professionalism and customer service they provide. They always manage to provide me with exceptional printing and never fail to meet my sometimes extremely tight deadlines. Insignia are my choice for printing and I highly recommend them to my colleagues."
Stacey Holdcroft / Graphic Designer
Read More »
Environmental policy
Insignia Label Solutions Ltd accepts responsibility
for the harmful effects its operations have on
both the local and global environment and is
committed to reducing them.
Contact Us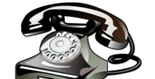 And get a free quote today »