Welcome to Insignia Label Solutions Ltd, the only company you need to contact for all your plain
and printed self-adhesive label requirements.
Local Authority / Council Labels
Insignia Labels co-operate with many local authorities and councils throughout the UK to supply a range of labels such as, bin and waste management labels, address labels, integrated labels, promotional labels and window stickers.
We also supply labels to Police authorities, to help them with various initiatives on reducing crime, such as; cycle security labels to remind cyclists to lock their bicycles securely when they are left in public places, to labels for householders to stick on their doors with a message that they don't buy from door to door salespeople.
We supply labels to County Fire & Rescue Services for initiatives to reduce the incidence of fires and to help protect the safety of the general public with smoke alarms, CO2 alarms and warnings about leaving cigarettes unattended for example.
We specialise in providing high quality, cost effective labels in small to medium sized runs and our labels are a highly visible and cost effective way to promote a service, a message or your Organisation and can be personalised to suit your individual requirements.
Specialists in Local Authority / Council Labels
We also supply labels for outdoor applications supporting local government led recycling schemes to reduce the amount of waste going into landfill and comply with EU waste targets. These labels include; bin advice labels, refuse collection information labels, waste collection calendar labels, recycling advice labels, allowable waste for each type of recycling box labels, and enforcement warning labels. Whatever your requirement for these types of labels in any size, shape or colour, we can help so please give us a call. Each label can be customised to include any logo image or text, Organisation details, variable data or other information .
What ever type of local authority and council labels you are looking for; Insignia Labels have the answer.
Supplier of Local Authority / Council Labels
Insignia Labels strive to offer flexible print options for your local authority and council labels, using the latest in digital printing processes. Our digital label printing presses are ideally suited for the manufacture of small to medium sized runs of custom printed local authority and council labels which can be supplied on rolls or as singles, which enables us serve this market to a high standard.
With our extensive local authority and council label printing experience, Insignia Labels can provide a solution for all your extensive local authority and council labelling requirements.
Additional Information on Local Authority / Council Labels
If you would like further information on local authority and council labels ,then please contact us now for free local authority and council label samples or a free quotation.
Customer Feedback
I am a graphic designer and have been using Insignia for my printing needs. I am extremely pleased with the level of professionalism and customer service they provide. They always manage to provide me with exceptional printing and never fail to meet my sometimes extremely tight deadlines. Insignia are my choice for printing and I highly recommend them to my colleagues."
Stacey Holdcroft / Graphic Designer
Read More »
Environmental policy
Insignia Label Solutions Ltd accepts responsibility
for the harmful effects its operations have on
both the local and global environment and is
committed to reducing them.
Contact Us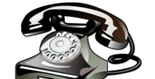 And get a free quote today »