Welcome to Insignia Label Solutions Ltd, the only company you need to contact for all your plain
and printed self-adhesive label requirements.
Metal Labels
Insignia Labels are a leading supplier of a range of high definition durable barcode labels and one of the most durable barcode labels are metal labels which are produced to ensure a single scan is achieved on the first attempt, as scanning twice or more slows the pick process and reduces operational efficiencies.
The metal labels are ideal as pallet labels, floor labels, bin and tote labels and are widely used as asset labels. They are manufactured from 0.8mm aluminium sheets which are cut to size and can be customised to display any, logo or image, barcodes, text, numeric or other variable data . Combinations of variable data make these unique as most suppliers are only able to provide multiples of the same design. Barcodes are typically linear and 2D in design with Code 39 and Code 128 being the most popular used in the industry.
Metal labels are not printed like other labels; specialised anodising technology allows images of any type to be transferred from our custom print management software to aluminium or steel with extremely high pixel resolution to ensure optimal clarity for scanning.
So if you operate a warehouse or otherwise have a requirement for metal labels, we specialise in providing high quality, cost effective metal labels in small to large sized runs. Our metal labels are a highly visible and cost effective way to maximise the efficiency of your warehouse and can be personalised to suit your individual requirements.

Specialists in Metal Labels
These metal labels are durable and designed for the challenging industrial environments of a warehouse so what ever type of metal labels you are looking for; Insignia Labels have the answer, so please give us a call.
Supplier of Metal Labels
Insignia Labels strive to offer flexible supply options for your metal labels, using the latest manufacturing processes. Our production equipment is ideally suited for the manufacture of small to large sized runs of metal labels which are supplied individually which enables us serve this market to a high standard.
With our extensive experience of producing metal labels Insignia Labels can provide a solution for all your metal labelling requirements.
Additional Information on Metal Labels
If you would like further information on metal labels ,then please contact us now for free metal label samples or a free quotation.
Customer Feedback
I am a graphic designer and have been using Insignia for my printing needs. I am extremely pleased with the level of professionalism and customer service they provide. They always manage to provide me with exceptional printing and never fail to meet my sometimes extremely tight deadlines. Insignia are my choice for printing and I highly recommend them to my colleagues."
Stacey Holdcroft / Graphic Designer
Read More »
Environmental policy
Insignia Label Solutions Ltd accepts responsibility
for the harmful effects its operations have on
both the local and global environment and is
committed to reducing them.
Contact Us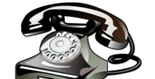 And get a free quote today »