Welcome to Insignia Label Solutions Ltd, the only company you need to contact for all your plain
and printed self-adhesive label requirements.
Fruit & Produce Labels
Printing custom labels for fruits and vegetables can be a complex process. Because the labels are often adhered directly to the produce, the Food Standards Agency regulates the materials and adhesives that can be used. Because of our knowledge and experience of manufacturing custom fruit labels and produce labels we've built our processes to meet the Food Standards Agency and other standards for quality.
With digital printing and short runs available you can get crisp photographic quality graphics and text and we'll help you choose the best material so your label looks good and meets the current Food Standards Agency regulations for food contact and with quality as our focus, we manufacture labels that will look good through all handling conditions. Bright, fresh colours and imagery on your fruit & produce label will tempt your consumer's taste buds.
Does your fruit or produce label meet the Food Standards Agency's labelling requirements? You can read the Food Standards Agency's label requirements here.
Additional Information on Fruit Labels
If you would like further information on fruit labels, then please contact us now for free fruit label samples or a free quotation.

Customer Feedback
I am a graphic designer and have been using Insignia for my printing needs. I am extremely pleased with the level of professionalism and customer service they provide. They always manage to provide me with exceptional printing and never fail to meet my sometimes extremely tight deadlines. Insignia are my choice for printing and I highly recommend them to my colleagues."
Stacey Holdcroft / Graphic Designer
Read More »
Environmental policy
Insignia Label Solutions Ltd accepts responsibility
for the harmful effects its operations have on
both the local and global environment and is
committed to reducing them.
Contact Us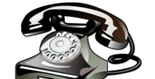 And get a free quote today »