Welcome to Insignia Label Solutions Ltd, the only company you need to contact for all your plain
and printed self-adhesive label requirements.
Stickers
Insignia Labels are a leading supplier of sticker sheets to many of the major UK publishers to add value to their magazine titles and by utilising our knowledge and experience we are able to give our customers the best possible sticker sheet solution every time.
So if you have a requirement for these types of stickers, we specialise in providing high quality, cost effective stickers in small to large sized runs. Our stickers can include for example; any text, logo or image, serial numbers, barcodes or variable information and can also be personalised to suit your requirements.
Specialists in Stickers
Sticker sheets can be supplied on a range of materials from paper to vinyl's, synthetics and holographic materials and by combining flexo inks with overlaminated holographic foils, we have achieved some unique effects.
The stickers can be customised in any manner that you wish to include additional value added features such as thermochromic inks which can change colour at different temperatures, scratch and sniff inks which encapsulate a fragrance which is released when the sticker is handled, holograms, fluorescent inks and glow in the dark inks, scratch off panels for promotions or competitions and to give the sticker an exclusive feel, foils can be added.
Our sticker sheets regularly end up on the magazine racks, so whether you are launching a magazine and need a cover mount or want to include stickers as an insert in your magazine or otherwise have a requirement for stickers, then please give us a call. What ever type of stickers you are looking for; Insignia Labels have the answer.
Supplier of Stickers
Insignia Labels strive to offer the most flexible printing options for your stickers, using the latest printing processes. Our label printing presses are ideally suited for the manufacture of small to large sized runs of custom printed stickers which are supplied either flat or folded, which enables us serve this market to such a high standard.
With our extensive sticker printing experience, Insignia Labels can provide a solution for all your sticker requirements.
Additional Information on Stickers
If you would like further information on stickers then please contact us now for free sticker samples or a free quotation.
Customer Feedback
I am a graphic designer and have been using Insignia for my printing needs. I am extremely pleased with the level of professionalism and customer service they provide. They always manage to provide me with exceptional printing and never fail to meet my sometimes extremely tight deadlines. Insignia are my choice for printing and I highly recommend them to my colleagues."
Stacey Holdcroft / Graphic Designer
Read More »
Environmental policy
Insignia Label Solutions Ltd accepts responsibility
for the harmful effects its operations have on
both the local and global environment and is
committed to reducing them.
Contact Us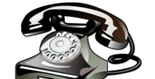 And get a free quote today »