Welcome to Insignia Label Solutions Ltd, the only company you need to contact for all your plain
and printed self-adhesive label requirements.
PCB Labels
We are a leading supplier of PCB labels, (also known as polyimide labels, Kapton labels or printed circuit board labels) where both the substrate and the adhesive can withstand temperatures up to 400°C.
When selecting a label type, it is important to determine exactly the operating conditions and temperature ranges they must endure, the cleaning products they may come into contact with, the solder wave processes, as well as identifying the chemicals the label may come into contact with.
Insignia Labels offer several variations which are designed to cope with different PCB environments. We are pleased to offer samples and specification sheets of different types, effectively allowing you to 'try before you buy', which enables our customers to purchase labels with confidence.
With board space usually being critical, we let you decide the size of the label without imposing any die charges. The label can be personalised to suit your individual needs and branding requirements and can for example incorporate; single or multiple barcodes ( supplied from a selection of all the main industry types), serial numbers and you can take advantage of our in-house sequential number logs, which eliminate the possibility of overlapping number ranges when unique identification is important.
Specialists in PCB Labels
Insignia Labels produce a variety of high temperature labels manufactured from high temperature resistant label stock which will withstand temperatures up to 400°C and will remain in place and legible throughout the life cycle of the product. The smooth, matt white surface of the label also facilitates very accurate thermal transfer printing to produce high-density barcodes, and ensures positive identification at all times.
These labels are manufactured from Kapton, the polyimide film developed by DuPont and used in a variety of high temperature environments such as space where NASA use it as the outside layer of space suits. So if you are looking for high temperature PCB labels then please give us a call.
Supplier of PCB Labels
Insignia Labels strive to offer flexible supply options for your PCB labels, using the latest printing processes. Our label printing presses are ideally suited for the manufacture of small to medium sized runs of PCB labels and we manufacture PCB labels on rolls in a variety of sizes, with the option of blank or pre-printed versions. For high volume users, we can produce accurate placement labels, suitable for use with automatic applicators.
With our extensive label printing experience, Insignia Labels can provide a solution for all your PCB labelling requirements.

Additional Information on PCB Labels
If you would like further information on PCB labels, then contact us now for free PCB label samples or a free quotation.
Customer Feedback
I am a graphic designer and have been using Insignia for my printing needs. I am extremely pleased with the level of professionalism and customer service they provide. They always manage to provide me with exceptional printing and never fail to meet my sometimes extremely tight deadlines. Insignia are my choice for printing and I highly recommend them to my colleagues."
Stacey Holdcroft / Graphic Designer
Read More »
Environmental policy
Insignia Label Solutions Ltd accepts responsibility
for the harmful effects its operations have on
both the local and global environment and is
committed to reducing them.
Contact Us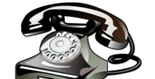 And get a free quote today »