Welcome to Insignia Label Solutions Ltd, the only company you need to contact for all your plain
and printed self-adhesive label requirements.
Digitally Printed Tyvek Labels
Since DuPont's initial discovery in 1955, Tyvek labels have become an industry standard, providing new dimensions of protection, security and safety for a wide variety of industries, so whether you are a; manufacturer, pack house, fulfilment company, medical packaging supplier or require labels for military or demanding applications, Insignia Labels specialise in providing the highest quality, cost effective Tyvek labels in small to medium sized runs. Our full colour Tyvek labels can include any amount of variable data that you require and can be personalised to suit your application needs and branding requirements.
Specialists in Digitally Printed Tyvek Labels
Tyvek is manufactured from 100% high density polyethylene in a unique flash-spinning process and provides a rugged sheet structure that outperforms most labelling materials even under the toughest environmental conditions on the planet. With its exceptional tear resistance and suitability for heavy duty outdoor uses, it complies with the BS5609 regulations and has an operating temperature of -10 deg C to + 80 deg C. Tyvek labels have many applications and are ideal for use in hazardous environments where the label must be resistant to water-based acids, alkalis, salts or splashes of liquids such as pesticides and herbicides. They are also used in general, non-hazardous, industrial applications or in medical applications where Tyvek is used in virtually every form of sterile medical packaging, as it delivers an optimum balance of bacteria penetration resistance, tear strength, puncture resistance and clean peel, as well as being compatible with existing and emerging sterilization methods. What ever use you have for a Tyvek label, Insignia Labels have got the answer, so please give us a call.
Supplier of Digitally Printed Tyvek Labels
We strive to offer the most flexible printing options for your Tyvek labels, and our digital label printing presses are ideally suited for the manufacture of small to medium sized runs of custom printed Tyvek labels which enables us to serve this market to a high standard. With our extensive label printing experience we can provide a solution for all your Tyvek labelling requirements.
Additional Information on Tyvek Labels
If you would like further information on digitally printed Tyvek labels then please contact us now for free Tyvek label samples or a free quotation.
Customer Feedback
I am a graphic designer and have been using Insignia for my printing needs. I am extremely pleased with the level of professionalism and customer service they provide. They always manage to provide me with exceptional printing and never fail to meet my sometimes extremely tight deadlines. Insignia are my choice for printing and I highly recommend them to my colleagues."
Stacey Holdcroft / Graphic Designer
Read More »
Environmental policy
Insignia Label Solutions Ltd accepts responsibility
for the harmful effects its operations have on
both the local and global environment and is
committed to reducing them.
Contact Us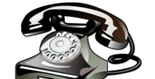 And get a free quote today »