Welcome to Insignia Label Solutions Ltd, the only company you need to contact for all your plain
and printed self-adhesive label requirements.
Tea Labels
Specialist and private label teas are becoming increasingly popular, with herbal, non-caffeine, rooibos and flavoured teas expanding their market share. With digital printing and short runs available you can get beautiful graphics and text that reminds your customer of you every time a cup is brewed. We always maintain a wide assortment of label materials in stock and ready to print – including foils, holographic material and clear films – so you can get the labels that you need, when you need them.
Digital label printing uses variable printing technology which lets you change the graphics or text whilst keeping the same overall label design. This is perfect for keeping product families looking related. Use one overall design for your tea labels, but allow a blank space for printing the tea flavour.
Make sure your label design communicates with your audience. So, if for example your tea brand is an "upmarket" brand, make sure your label design reflects this with say a foil to add a high-end lustre.
Please contact us for further information and samples.
Customer Feedback
I am a graphic designer and have been using Insignia for my printing needs. I am extremely pleased with the level of professionalism and customer service they provide. They always manage to provide me with exceptional printing and never fail to meet my sometimes extremely tight deadlines. Insignia are my choice for printing and I highly recommend them to my colleagues."
Stacey Holdcroft / Graphic Designer
Read More »
Environmental policy
Insignia Label Solutions Ltd accepts responsibility
for the harmful effects its operations have on
both the local and global environment and is
committed to reducing them.
Contact Us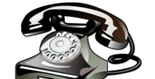 And get a free quote today »