Welcome to Insignia Label Solutions Ltd, the only company you need to contact for all your plain
and printed self-adhesive label requirements.
Floor labels
Insignia Labels are a leading supplier of a range of floor labels which are produced using a 5 layer structure made up of a print layer, the base material, two protective coatings back and front, and a high strength adhesive that is incredibly strong when applied to a cleaned surface. Warehouse floor labels are probably the most abused and damaged labels produced by us. They are driven over by forklift trucks, ripped by pallets, soiled by dirt and rubber and pulled from the floor. So... we make them as tough as possible and as cost effective as modern production methods allow.
We appreciate that floor labels are sometimes the only method of warehouse identification for customers, so we offer a range to help meet critical requirements. An indestructible floor label has yet to be invented so we take the approach that a cost effective, consumable item is a viable alternative and available to our customer.
The full colour floor labels can be personalised with barcodes, alpha, numeric and alpha-numeric variable data, to ensure that it meets the basic needs of a modern warehouse and distribution facility.
Because of the application, we believe a plastic floor label should be considered a consumable item. We produce this very tough label to withstand a high degree of damage and always advise it is positioned on the floor in locations to avoid impact from forklift truck wheels and pallets if at all possible, to help prolong its performance and life.
To protect these floor labels further we have developed a system which combines one of our plastic floor labels with a metal frame to provide additional protection to the label and help prevent tearing and damage that would render a barcode on the label useless. The frames are produced from aluminium which is anti corrosive and a relatively flexible compound and acts as a mini ramp to reduce damage to forklift truck tyres. The label is covered with a transparent plastic plate that sits within the frame void which acts as the final barrier. Depending on how clean the floor is, we would recommend that the label and plastic cover is considered a consumable item.
So if you operate a warehouse or otherwise have a requirement for floor labels, we specialise in providing high quality, cost effective floor labels in small to large sized runs. Our floor labels are a highly visible and cost effective way to maximise the efficiency of your warehouse and can be personalised to suit your individual requirements.
Specialists in Floor Labels
These floor labels are durable and designed for the challenging industrial environments of a warehouse so what ever type of floor labels you are looking for; Insignia Labels have the answer, so please give us a call.
Supplier of Floor Labels
Insignia Labels strive to offer flexible supply options for your floor labels, using the latest manufacturing processes. Our production equipment is ideally suited for the manufacture of small to large sized runs of floor labels which are supplied individually which enables us serve this market to a high standard.
With our extensive experience of producing floor labels Insignia Labels can provide a solution for all your floor labelling requirements and can offer a fully managed installation service throughout the UK and beyond so please be confident that we are the right choice for floor labels.
Additional Information on Floor Labels
If you would like further information on floor labels ,then please contact us now for free floor label samples or a free quotation.
Customer Feedback
I am a graphic designer and have been using Insignia for my printing needs. I am extremely pleased with the level of professionalism and customer service they provide. They always manage to provide me with exceptional printing and never fail to meet my sometimes extremely tight deadlines. Insignia are my choice for printing and I highly recommend them to my colleagues."
Stacey Holdcroft / Graphic Designer
Read More »
Environmental policy
Insignia Label Solutions Ltd accepts responsibility
for the harmful effects its operations have on
both the local and global environment and is
committed to reducing them.
Contact Us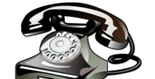 And get a free quote today »