Welcome to Insignia Label Solutions Ltd, the only company you need to contact for all your plain
and printed self-adhesive label requirements.
Labels for Garden Chemical Products / Retail Labels
We produce a number of labels for garden chemical products such as slug pellets, lawn care products, weed control products, path cleaners etc sold in spray bottles, tubs, buckets, bottles or other specialised packs and retail labels for garden tools, hoses and other equipment used in the garden.
Manufacturers can take advantage of short run digital printing to get beautiful graphics and text for their specialist labels. We always maintain a wide assortment of label materials in stock and ready to print – including foils, holographic material and clear films – so you can get the labels that you need, when you need them.
Digital label printing is ideally suited to providing high quality, cost effective labels in small to medium sized runs and the labels can for example include; product branding details, serial numbers, variable batch numbers, bar-codes and statutory information, and can easily be personalised to suit your individual needs and branding requirements.
The labels can be produced in any size, shape or colour from a variety of materials which are highly durable and are resistant to moisture, humidity, light fading, friction and chemical attack. The inks and toners used give excellent clarity and are UV stable to protect against fading.
Please contact us for further information and samples.
Customer Feedback
I am a graphic designer and have been using Insignia for my printing needs. I am extremely pleased with the level of professionalism and customer service they provide. They always manage to provide me with exceptional printing and never fail to meet my sometimes extremely tight deadlines. Insignia are my choice for printing and I highly recommend them to my colleagues."
Stacey Holdcroft / Graphic Designer
Read More »
Environmental policy
Insignia Label Solutions Ltd accepts responsibility
for the harmful effects its operations have on
both the local and global environment and is
committed to reducing them.
Contact Us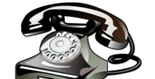 And get a free quote today »