Welcome to Insignia Label Solutions Ltd, the only company you need to contact for all your plain
and printed self-adhesive label requirements.
Tote and Bin Labels
Insignia Labels are a leading supplier of a range of warehouse labels which are suitable to identify totes and bins in warehouses, from low cost paper labels for applications where the use of the label is temporary, to polyester labels which are more durable and are likely to remain in position for long periods.
Durable polyester labels combined with high strength adhesives provide resilience in tough environments and are the best retrofit tote label construction for this situation. We can produce the label and supply and install for customers nationwide when needed. Our in depth knowledge and expertise of all types of warehouse labels coupled with our advanced sequential data printing capability ensures we offer a cost effective service to our customers.
So if you operate a warehouse or otherwise have a requirement for tote and bin labels, we specialise in providing high quality, cost effective tote and bin labels in small to large sized runs. Our tote and bin labels are a highly visible and cost effective way to maximise the efficiency of your warehouse and can be personalised to suit your individual requirements.
Specialists in Tote and Bin Labels
We supply some of the busiest warehouses and distribution centres in the UK, so if you have questions or a problem to resolve please be confident that we can provide the right support.
These tote and bin labels are designed for the challenging industrial environments of a warehouse or freezer store so what ever type of tote or bin labels you are looking for; Insignia Labels have the answer, so please give us a call.
Supplier of Tote and Bin Labels
Insignia Labels strive to offer flexible supply options for your tote and bin labels, using the latest manufacturing processes. Our production equipment is ideally suited for the manufacture of small to large sized runs of tote and bin labels which enables us serve this market to a high standard.
With our extensive experience of producing tote and bin labels Insignia Labels can provide a solution for all your tote and bin label requirements.
Additional Information on Tote and Bin Labels
If you would like further information on tote and bin labels ,then please contact us now for free tote and bin label samples or a free quotation.
Customer Feedback
I am a graphic designer and have been using Insignia for my printing needs. I am extremely pleased with the level of professionalism and customer service they provide. They always manage to provide me with exceptional printing and never fail to meet my sometimes extremely tight deadlines. Insignia are my choice for printing and I highly recommend them to my colleagues."
Stacey Holdcroft / Graphic Designer
Read More »
Environmental policy
Insignia Label Solutions Ltd accepts responsibility
for the harmful effects its operations have on
both the local and global environment and is
committed to reducing them.
Contact Us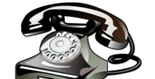 And get a free quote today »