Welcome to Insignia Label Solutions Ltd, the only company you need to contact for all your plain
and printed self-adhesive label requirements.
Sauce Labels
Whether your sauce label is going to be sitting on the shelf at the shop or chilling in the refrigerator, you can rest assured that your brand will be well represented. With years of label manufacturing under our belt, we've created it all from tomato sauce and hot sauce to salsa and dressings. We have the experience to help you get the best sauce labels on the shelf.
With digital printing and short runs available you can get beautiful photographic quality graphics and text and we'll help you choose the best material so your label looks good and can withstand the potentially hot conditions of the bottling line when your sauce label is applied. Your Customer Service representative can guide you to the best material for your sauce labels
Does your sauce label meet the Food Standards Agency's labelling requirements? You can read the Food Standards Agency's label requirements here.
If you require a sauce label that is being applied to a tapered container, this can cause problems with the material wrinkling or the image not appearing square. In order to eliminate both of these issues we can supply the labels pre-tapered, suitable for either machine or hand application.
If you have a label design that is currently square, but you need to taper the image, we have the software to do this for you. You can either send us a sample of the container or a full specification of the size and our experts can convert your artwork as required.
If you are marketing your sauce in grocery stores you will most likely need nutrition information and a UPC code. A UPC code can be obtained for a fee from the Uniform Product Code Council. When you've received your code, include it with your label order and we will generate the barcode onto the label.
Additional Information on Sauce Labels
If you would like further information on sauce labels, then please contact us now for freesauce label samples or a free quotation.

s
Customer Feedback
I am a graphic designer and have been using Insignia for my printing needs. I am extremely pleased with the level of professionalism and customer service they provide. They always manage to provide me with exceptional printing and never fail to meet my sometimes extremely tight deadlines. Insignia are my choice for printing and I highly recommend them to my colleagues."
Stacey Holdcroft / Graphic Designer
Read More »
Environmental policy
Insignia Label Solutions Ltd accepts responsibility
for the harmful effects its operations have on
both the local and global environment and is
committed to reducing them.
Contact Us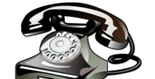 And get a free quote today »