Welcome to Insignia Label Solutions Ltd, the only company you need to contact for all your plain
and printed self-adhesive label requirements.
Blood Bag Labels
We are a leading supplier of digitally printed blood bag labels, which is an application requiring one of the most precise and accurate bar-coding tracking systems to identify the product to a particular patient and provide a 100% accurate audit trial and all of this when the product is being used in an emergency situation.
Because of the problems caused by the constant migration of the various plasticizers such as DIDP from the flexible PVC blood bag which cause the label adhesive to soften, specialist adhesives are required for direct contact to the bag. To ensure that this plasticiser migration does not adversely impact on the integrity of the label, each blood bag or infusion bag carries two labels; the first label is applied during the manufacturing process and then once the bags are in use, a new second label is applied over the existing label incorporated into the bag during its manufacture. This secondary labelling takes place after the bags have been filled with blood at blood centres or hospitals. These labels are used to provide the variable data about the blood and its storage requirements, use by dates and its tracking information.
Specialists in Digitally Printed Blood Bag Labels
Insignia Labels offer a range of top coated synthetic blood bag labels, all of which feature high quality permanent acrylic adhesives, meeting FDA Guidelines for Uniform Labelling of Blood and Blood Components. So if you are looking to ensure your blood bag labels comply with current legislation, please give us a call. Whatever type of blood bag label you are looking for, Insignia Labels have the answer.
Supplier of Digitally Printed Blood Bag Labels
Insignia Labels strive to offer flexible supply options for your blood bag labels, using the latest in digital printing processes. Our digital label printing presses are ideally suited for the manufacture of small to medium sized runs of blood bag labels which enables us to serve this market to a high standard.
With our extensive label printing experience, Insignia Labels can provide a solution for all your blood bag labelling requirements.

Additional Information on Digitally Printed Blood Bag Labels
If you would like further information on digitally printed blood bag labels, then please contact us now for free blood bag label samples or a free quotation.
Customer Feedback
I am a graphic designer and have been using Insignia for my printing needs. I am extremely pleased with the level of professionalism and customer service they provide. They always manage to provide me with exceptional printing and never fail to meet my sometimes extremely tight deadlines. Insignia are my choice for printing and I highly recommend them to my colleagues."
Stacey Holdcroft / Graphic Designer
Read More »
Environmental policy
Insignia Label Solutions Ltd accepts responsibility
for the harmful effects its operations have on
both the local and global environment and is
committed to reducing them.
Contact Us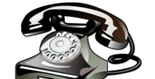 And get a free quote today »