Welcome to Insignia Label Solutions Ltd, the only company you need to contact for all your plain
and printed self-adhesive label requirements.
Fragranced Labels
We are a leading supplier of fragranced labels which are also known as 'scratch and sniff' labels, which are produced by encapsulating a fragrance within a coating on the label. When pressure is applied, for example by a finger, the capsules in the fragranced label coating break releasing the fragrance.
If you are a specialist perfumier, on-line perfume seller, flavourings manufacturer, advertising or marketing company, magazine publisher, retailer or otherwise have a requirement, Insignia Labels specialise in providing high quality, cost effective labels in any size, shape or colour in small to medium sized runs. Our full colour fragranced labels can include for example; any logo or image, text, product data, usage or storage instructions or website addresses and can also be personalised to suit your individual needs and branding requirements.
Specialists in Fragranced Labels
Fragranced labels are ideally suited as promotional give-aways or for inclusion in a magazine, on-pack promotions, or for launching new products. They are widely used distributed through glossy magazines to provide the readers with a sample of a new perfume as they can accurately reproduce the product's aroma. They are also used by online perfumeries who can send a range of these labels with different fragrances to prospective clients who are not certain of the product they wish to purchase and they are often used in the retail sector at the point of sale to allow prospective customers the opportunity to sample the fragrance without the need to open a stock item.
Many oil based fragrances, perfumes and essences can be micro encapsulated and using our expertise and specialised coating techniques, can be applied your fragranced labels to give that extra dimension.
Insignia Labels produce a variety of fragranced labels so if you are looking for fragranced labels or launching a new product then please give us a call. Whatever type of fragrance label you are looking for; Insignia Labels have the answer.
Supplier of Fragranced Labels
Insignia Labels strive to offer flexible supply options for your fragranced labels, using the latest printing processes. Our label printing presses are ideally suited for the manufacture of small to medium sized runs of fragranced labels and we manufacture fragranced labels on rolls in a variety of sizes, which enables us to serve this market to a high standard.
With our extensive label printing experience, Insignia Labels can provide a solution for all your fragranced labelling requirements.
Additional Information on Fragranced Labels
If you would like further information on fragranced labels, then please contact us now for free fragrance label samples or a free quotation.
Customer Feedback
I am a graphic designer and have been using Insignia for my printing needs. I am extremely pleased with the level of professionalism and customer service they provide. They always manage to provide me with exceptional printing and never fail to meet my sometimes extremely tight deadlines. Insignia are my choice for printing and I highly recommend them to my colleagues."
Stacey Holdcroft / Graphic Designer
Read More »
Environmental policy
Insignia Label Solutions Ltd accepts responsibility
for the harmful effects its operations have on
both the local and global environment and is
committed to reducing them.
Contact Us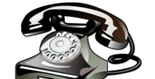 And get a free quote today »