Welcome to Insignia Label Solutions Ltd, the only company you need to contact for all your plain
and printed self-adhesive label requirements.
Racking Labels
Insignia Labels are a leading supplier of a range of high quality racking labels and we specialise in providing high quality, cost effective labels in small to large sized runs.
By employing the latest in print technology and software, we are able to produce racking labels with an almost unlimited number of barcode variants in the latest in linear and two-dimensional barcode formats, which are ideal for industrial environments.
Our robust labels are produced from the most durable base materials available; they are an investment not just another label. Utilising synthetic materials for our rack location labels ensures the labels are not prone to distortion or fading, common problems associated with other low cost base materials, which is important because rack location labels are an asset like any other materials handling or storage products purchased for the warehouse or freezer.
Racking labels are used by our customers in warehouse, freezer store and distribution centres to help identify pallet locations on racking. Racks with location labelling become efficient storage systems where pallets can be stored and found again quickly using warehouse management systems software packages.
Our in-house printing equipment allows us to provide rack location labels personalised with alpha, numeric and alpha-numeric data in either mono or full colour to enhance visual recognition.
So if you operate a warehouse or otherwise have a requirement for racking labels, we specialise in providing high quality, cost effective racking labels in small to large sized runs. Our racking labels are a highly visible and cost effective way to maximise the efficiency of your warehouse and can be personalised to suit your individual requirements.
Specialists in Racking Labels
Our warehouse labels can be used and applied in both ambient and freezer environments, on rack beams, uprights, and with standard, high strength and specialist adhesives. They can be applied at -35°C with a service temperature as high as 120°C.
These racking labels are durable and designed for the challenging industrial environments of a warehouse or freezer store so what ever type of racking labels you are looking for; Insignia Labels have the answer, so please give us a call.
Supplier of Racking Labels
Insignia Labels strive to offer flexible supply options for your racking labels, using the latest manufacturing processes. Our production equipment is ideally suited for the manufacture of small to large sized runs of racking labels which are supplied individually which enables us serve this market to a high standard.
With our extensive experience of producing racking labels Insignia Labels can provide a solution for all your racking labelling requirements and we provide a fully managed installation service throughout the UK and beyond so be confident that we are the right choice and contact us to discuss your racking label requirements.
Additional Information on Racking Labels
If you would like further information on racking labels, then please contact us now for free racking label samples or a free quotation.
Customer Feedback
I am a graphic designer and have been using Insignia for my printing needs. I am extremely pleased with the level of professionalism and customer service they provide. They always manage to provide me with exceptional printing and never fail to meet my sometimes extremely tight deadlines. Insignia are my choice for printing and I highly recommend them to my colleagues."
Stacey Holdcroft / Graphic Designer
Read More »
Environmental policy
Insignia Label Solutions Ltd accepts responsibility
for the harmful effects its operations have on
both the local and global environment and is
committed to reducing them.
Contact Us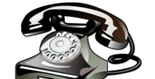 And get a free quote today »