Welcome to Insignia Label Solutions Ltd, the only company you need to contact for all your plain
and printed self-adhesive label requirements.
Drinks Labels
Insignia Labels are one of the UK's fastest growing producers and printers of bottled drink labels, serving a varied range of Companies in the soft drinks, beverage, bottled water and wine industries.
These drink labels can be manufactured from a wide variety of materials and our material partners keep us up to date on advances in specialist drink label materials. The overall wine labelling portfolio for example is expanding rapidly and now features a choice of over 50 face materials in both film and paper, so for labels with a traditional look, use antique cream papers and 'no label look' clear polypropylenes for a modern label look.
Insignia Labels specialise in providing high quality, cost effective labels in small to large sized runs, using flexographic or digital printing technology supplemented with hot foil blocking. Our labels are a highly visible and cost effective way to promote your product, Company or Organisation and can be personalised to suit your individual requirements.
Specialists in Drinks Labels
Drinks labels that truly do justice to your products are our trademark. Our painstaking attention to detail is matched by world class customer service and swift response and delivery times to ensure that your products are always labelled to the highest of standards and on schedule.
In the drinks industry, the labelling is arguably the most critical part in the sale and marketing of your product. Poorly printed drink labels that fail to capture the eye-catching nature of your design will inevitably lead to lost sales , so whatever your requirement for drinks labels in any size, shape or colour, we can help so please give us a call.
Insignia Labels delivers dazzling labels with superior print and material quality and each label can be customised to include any logo image or text, variable data, bottle number, barcode or other information. What ever type of drinks labels you are looking for; Insignia Labels have the answer, so please give us a call.
Supplier of Drinks Labels
Insignia Labels strive to offer flexible print options for your beverage, wine or soft drinks labels, using the latest printing processes. Our printing presses are ideally suited for the manufacture of small to large sized runs of custom printed drinks labels which are supplied on rolls, which enables us serve this market to a high standard.
We are also suppliers to the bottled water industry and can either manufacture large runs, including reverse printing or peel and reveal features, or short run multi sort runs for private own brand products, celebratory labels for specialist events such as golf competitions, cruise ship requirements or large Corporations who want their own branded bottled water for conferences, meetings and the like.
With our extensive experience of producing and printing drinks labels for some of the worlds largest brands, we are always delighted to work with and assist small and new businesses such as specialist or micro breweries, cider producers or English vineyards and Insignia Labels can provide a solution for all your drinks labelling requirements.
Additional Information on Drinks Labels
If you would like further information on drinks labels, then please contact us now for free drinks label samples or a free quotation.
Customer Feedback
I am a graphic designer and have been using Insignia for my printing needs. I am extremely pleased with the level of professionalism and customer service they provide. They always manage to provide me with exceptional printing and never fail to meet my sometimes extremely tight deadlines. Insignia are my choice for printing and I highly recommend them to my colleagues."
Stacey Holdcroft / Graphic Designer
Read More »
Environmental policy
Insignia Label Solutions Ltd accepts responsibility
for the harmful effects its operations have on
both the local and global environment and is
committed to reducing them.
Contact Us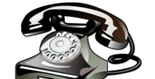 And get a free quote today »