Welcome to Insignia Label Solutions Ltd, the only company you need to contact for all your plain
and printed self-adhesive label requirements.
Multi-part Label Sets
We are a leading supplier of multi-part label sets which can be supplied on either rolls or on sheets. These innovative labels can replace the need for several different labels on a single product so reducing costs and saving time.
These label sets are extremely versatile and are used across many industries and in many varying applications, for example as; promotional stickers, money-off vouchers, special price offers or in the retail environment on many different products or across the logistics sector where they are used to track parcel movements So if you are a specialist manufacturer, advertising or marketing agency, retailer, logistics company or have a different application, Insignia Labels specialise in providing the highest quality, cost effective multi-part label sets in small to medium sized runs. Our multi-part label sets can include any image, logo or text, variable batch numbers, bar-codes or dates for example and can be personalised to suit your individual needs and branding requirements.
Specialists in Multi-part Label Sets
Insignia Labels produce a variety of different configurations of multi-part label sets so if you are looking to improve the impact or efficiency of your labels or launching a new product then please give us a call. These multi-part label sets can be manufactured utilising a range of specialist materials and adhesives and can be kiss cut for ease of removal from the backing paper or perforated for removal by your customers. Whatever your requirement for multi-part label sets; in any size, shape or colour, Insignia Labels can help, so please give us a call.
Supplier of Multi-part Label Sets
Insignia Labels strive to offer flexible options for your multi-part label sets, using the latest printing processes. Our label printing presses are ideally suited for the manufacture of small to medium sized runs of custom printed multi-part label sets which enables us to serve this market to a high standard.
With our extensive multi-part label set printing experience we feel we can provide a solution for all your multi-part label set requirements.
Additional Information on Multi-part Label Sets
If you would like further information on multi-part label sets then please contact us now for free multi-part label set samples or a free quotation.
Customer Feedback
I am a graphic designer and have been using Insignia for my printing needs. I am extremely pleased with the level of professionalism and customer service they provide. They always manage to provide me with exceptional printing and never fail to meet my sometimes extremely tight deadlines. Insignia are my choice for printing and I highly recommend them to my colleagues."
Stacey Holdcroft / Graphic Designer
Read More »
Environmental policy
Insignia Label Solutions Ltd accepts responsibility
for the harmful effects its operations have on
both the local and global environment and is
committed to reducing them.
Contact Us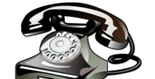 And get a free quote today »