Welcome to Insignia Label Solutions Ltd, the only company you need to contact for all your plain
and printed self-adhesive label requirements.
Security Labels
We supply all of the popular types of security labels; such as tamper-evident labels, ultra destructible labels or voiding labels which are all designed to prevent fraudulent activities.
Tamper seals or ultra-destructible labels, which are manufactured using ultra destructible materials such as vinyl or acetate, will degrade into tiny pieces when any attempt is made to remove it, making it ideal for security sealing, sealing of forensic samples, deterring theft of property, providing tamper evidence or detecting and deterring unauthorised access or product substitution.
The label utilises a very weak and brittle substrate with an aggressive adhesive to ensure that the label disintegrates into many small pieces if any attempt is made to remove it ensuring that the label cannot be removed and reapplied.
If you have an important consignment of high value goods such as computers, electrical or electronic equipment or personal, pharmaceutical, cosmetic or medical items to protect Insignia Labels can provide an ultra-destructible label to protect its integrity. We supply ultra-destructible labels to be applied to security cabinets, doors and boxes to deter unauthorised access, to computer cases to show attempts at component theft or swapping or to security seal sensitive CD / DVD disks and backups. We can print a unique serial number onto the label which will fragment into tiny pieces if removal is attempted and so prevent transferral of the security label onto another appliance. With careful positioning of the security label over a seal or screw-hole, it is possible to use the label as a means of proving the invalidation of a warranty by providing evidence of opening by unauthorised persons. We can even supply ultra-destructible labels to seal aircraft whilst they are parked at an airport to indicate any attempt at unauthorised access for terrorist or other purposes.
We also supply an alternative type of security label which is the voiding label which, if removed, will result in the word 'VOID' appearing on both the label and product, thereby rendering the label unusable and providing an indication of product tampering. There are also different wording variations and patterns available.
Insignia Labels specialise in providing high quality, cost effective security labels in any size, shape or colour in small to medium sized runs. Our security labels can include for example; any logo or image, product technical data, variable batch numbers, usage or storage instructions, barcodes, dates or sequential numbering and can also be personalised to suit your individual needs and branding requirements.
Specialists in Security Labels
We can supply security labels to your specific design, using a range of special security materials for applications such as asset labels, tamper seals or anti counterfeit labels and can produce tamper proof labels incorporating other features such as customised hot foil text and logos, optically variable devices such as holographic images and serialised or variable barcodes along with security cuts.
Insignia Labels can supply the labels completely pre-printed or plain for subsequent overprinting of variable information such as barcodes, batch numbers etc. These labels ensure that you can see clearly if your goods have been opened to help you protect both your customer and your brand equity value. In today's world, counterfeiting or copying is a major problem for many manufacturers and our security labels are a useful weapon in your armoury to protect your Company or Organisation.
These security labels can be printed to portray an exclusive "premium product look", a "high tech" look, a "security message" or whatever image you want to portray on the label to add a unique touch to your brands or assets. At its best a high quality security label can be an effective "silent salesperson" simply because it is visible and gives confidence to your customer that the product they have purchased is a real product and not a cheap counterfeit copy. Whatever type of security label you are looking for, Insignia Labels have the answer, so please give us a call.
Supplier of Security Labels
Insignia Labels strive to offer flexible supply options for your security labels, using the latest printing processes. Our label printing presses are ideally suited for the manufacture of small to medium sized runs of security labels and we manufacture security labels on rolls in a variety of sizes, which enables us to serve this market to a high standard.
With our extensive security labels printing experience, Insignia Labels can provide a solution for all your security labelling requirements.
Additional Information on Security Labels
If you would like further information on security labels, then please contact us now for free security labels samples or a free quotation.
Customer Feedback
I am a graphic designer and have been using Insignia for my printing needs. I am extremely pleased with the level of professionalism and customer service they provide. They always manage to provide me with exceptional printing and never fail to meet my sometimes extremely tight deadlines. Insignia are my choice for printing and I highly recommend them to my colleagues."
Stacey Holdcroft / Graphic Designer
Read More »
Environmental policy
Insignia Label Solutions Ltd accepts responsibility
for the harmful effects its operations have on
both the local and global environment and is
committed to reducing them.
Contact Us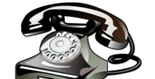 And get a free quote today »