Welcome to Insignia Label Solutions Ltd, the only company you need to contact for all your plain
and printed self-adhesive label requirements.
Recyclable Labels
Following member states passing compliance legislation to satisfy the EU waste reduction initiatives, Insignia Labels are able to offer a recyclable and durable label material compatible with product housings manufactured from a variety of plastics such as; ABS, PC, PC/ABS or HIPS. Importantly, both the film substrate and the adhesive pack are 'recycling compatible', meaning the label has no detrimental effects on the re-cycling of any product manufactured from these types of plastics.
If you have a requirement for recyclable labels, Insignia Labels specialise in providing high quality, cost effective labels in any size, shape or colour in small to medium sized runs. Our recyclable labels can include for example; any image or logo, text, or barcode and can also be personalised to suit your individual needs and branding requirements.
Specialists in Recyclable Labels
If you are looking to using them for the first time or to improve the impact of you current recyclable labels please give us a call. Whatever type of recyclable labels you are looking for; Insignia Labels have the answer.
Supplier of Recyclable Labels
Insignia Labels strive to offer flexible supply options for your recyclable labels, using the latest printing processes. Our digital label printing presses are ideally suited for the manufacture of small to medium sized runs of recyclable custom printed labels which enables us to serve this market to a high standard.
With our extensive label printing experience, Insignia Labels can provide a solution for all your recyclable labelling requirements.
Additional Information on Recyclable Labels
If you would like further information on recyclable labels, then please contact us now for free recyclable label samples or a free quotation.
Customer Feedback
I am a graphic designer and have been using Insignia for my printing needs. I am extremely pleased with the level of professionalism and customer service they provide. They always manage to provide me with exceptional printing and never fail to meet my sometimes extremely tight deadlines. Insignia are my choice for printing and I highly recommend them to my colleagues."
Stacey Holdcroft / Graphic Designer
Read More »
Environmental policy
Insignia Label Solutions Ltd accepts responsibility
for the harmful effects its operations have on
both the local and global environment and is
committed to reducing them.
Contact Us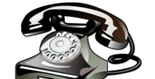 And get a free quote today »